I'm Kate, and I believe in the global Body of Christ, the Holy Spirit embodied and empowered believer, and that the future of church isn't big but small.
House churches, small groups, and missional communities are my jam.
So I show up in this corner of the internet to help you create biblical community with intimacy + integrity so you grow in faith, find support, and impact the world.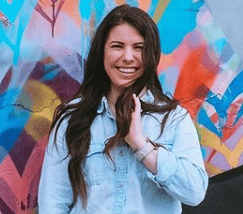 Writer, Speaker, Biblical Community Coach